This post may include affiliate links, which means I may make a commission on purchases made through these links at no additional cost to you.
As regular readers know, I'm not big on desserts but I occasionally give in and make something for my husband. I'd been promising him cookies for about two months, so last weekend I decided to draw up this chocolate chip pecan cookies recipe. It turned out to be such a success I was worried I wouldn't have enough cookies left to photograph in the morning! I hope you enjoy these cookies as much as we did!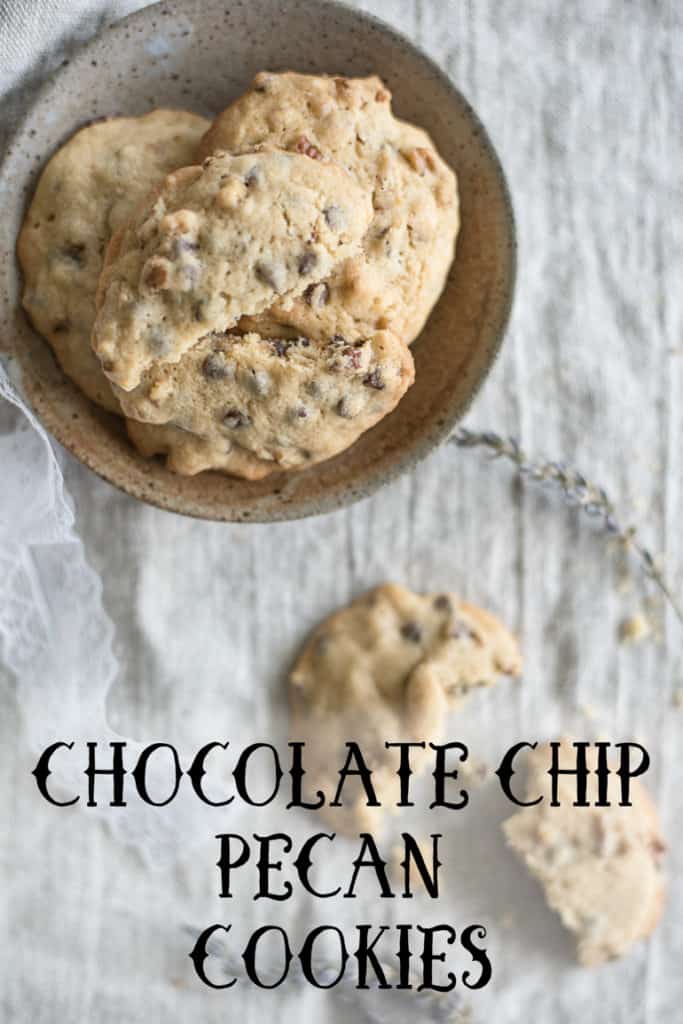 As I've repeatedly mentioned, I don't eat many sweets. I find these cookies quite sweet, but people who eat more sugar may find them less sweet that what they're accustomed to. I just want to give fair warning so no one with a major sweet tooth ends up disappointed!
Speaking of sweets – I've talked about them before, but I really love the Enjoy Life brand of chocolate chips. They have 'normal' sized ones, chunks, and minis, and they're all dairy and soy free. These mini chips are the ones I used in this batch of pecan chocolate chip cookies! (As a side note, Enjoy Life also has chocolate bars, and some of their offerings are vegan. A lot of their products are on Amazon for a similar price to what I've found them in stores for!)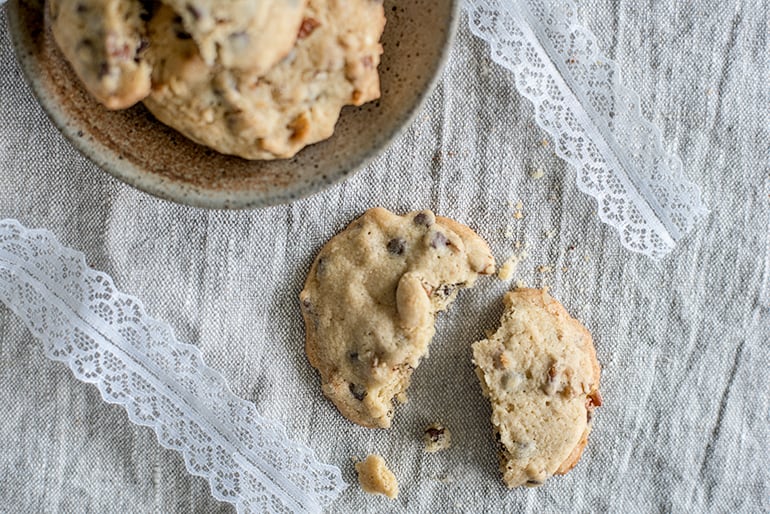 Another product I've talked about before is my heavy duty baking sheet; I highly recommend investing in a heavy duty baking sheet like the top-rated by Cook's Illustrated Vollrath half sheet pan. Heavy duty pans like this one promote more even baking, which means even tastier cookies! If you've ever heard your cookie sheet pop in the oven or seen it warp, that's an indication that it isn't heavy duty and that your items probably aren't baking as evenly as they could with a better sheet., just so ya know. As you can tell, when I find products I like I am a very loyal customer!
Chocolate Chip Pecan Cookies Recipe
Yield: 18-24
Pecan Chocolate Chip Cookies Recipe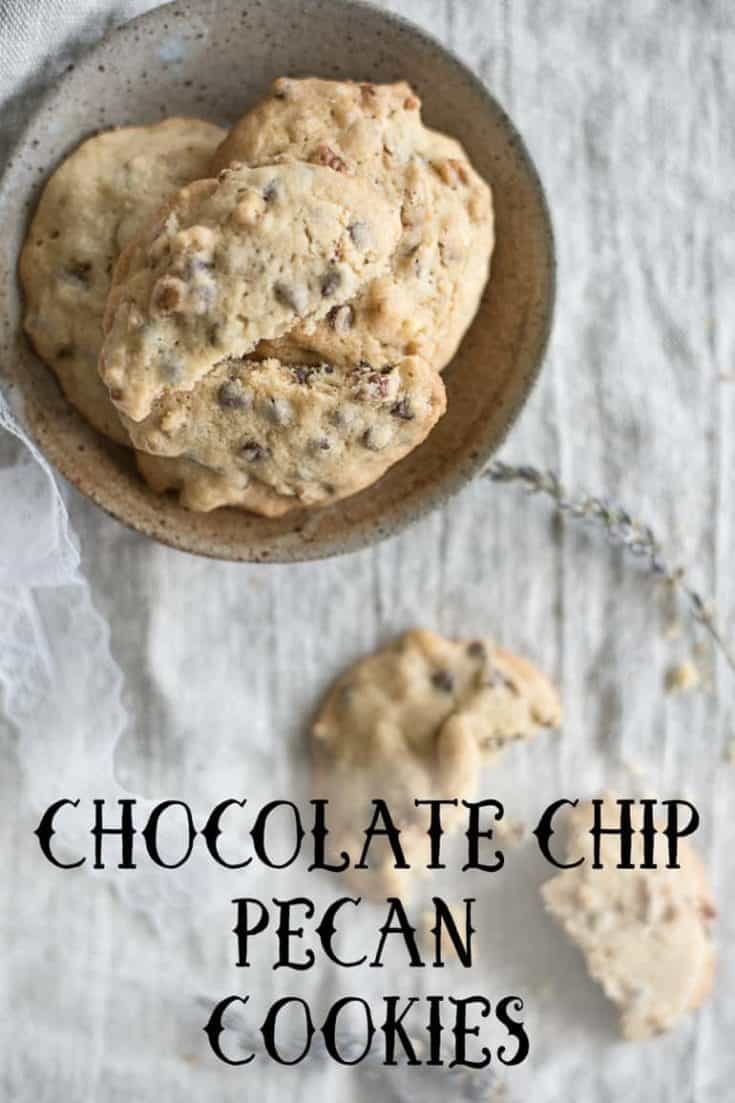 Prep Time 10 minutes

Cook Time 16 minutes

Total Time 26 minutes
Ingredients
1/2 cup butter, softened by sitting at room temperature and cut into 1/2" pieces
1/3 cup light brown sugar
1/3 cup granulated sugar
1/2 teaspoon vanilla extract
1 egg
2 scant cups all-purpose flour
1/2 teaspoon baking soda
1/2 teaspoon baking powder
2/3 cup chocolate chips (I used semi-sweet mini chips)
1/2 cup pecans, roughly chopped
Instructions
Preheat your oven to 375ºF and prepare a heavy rimmed baking sheet (or two!) with a silicone mat or parchment paper. This makes cleanup so much easier!
Combine the flour, baking soda, and baking powder in a medium bowl and set aside.
Either with a hand mixer or in the bowl of a stand mixer, cream the butter and sugars together on medium/med-high speed.
When the butter/sugar mixture is fully combined and lightly fluffy, add the vanilla extract and egg, then combine.
Reduce mixer speed to medium-low and add in the flour mixture slowly and mix until just combined. The dough will not be super moist - that's okay!
Turn off your mixer, scrape down the bowl with a spatula and mix in any lingering pockets of flour. Then fold in the chocolate chips and pecans.
Place rounded tablespoons of dough on your cookie sheet. You should be able to fit about a dozen on a large cookie sheet. With a clean hand or spoon, very lightly flatten each mound.
Bake on the middle rack until the outsides are golden browned and the center is lightly browned. This should take 15-17 minutes, but baking times do vary based on your oven and cookie sheet, so start looking in on them at the 12 or 13 minute mark. If you have two cookie sheets, you can bake both batches at once, just rotate the sheets top to bottom half way through baking for more even results.
Allow the cookies to cool for about 3 minutes on the sheet before moving them to a wire rack to finish cooling.
Bake your second batch, if needed.
Enjoy!

As with all cookies, make sure these chocolate chip pecan cookies are fully cooled before storing them in an air tight container. Like pretty much all cookies, they should freeze well if you don't want to eat all of them quickly. Even if they haven't been frozen, a few seconds in the microwave or a quick refresher in the oven can give cookies baked a few days ago that freshly-baked taste, so don't be afraid to heat them up!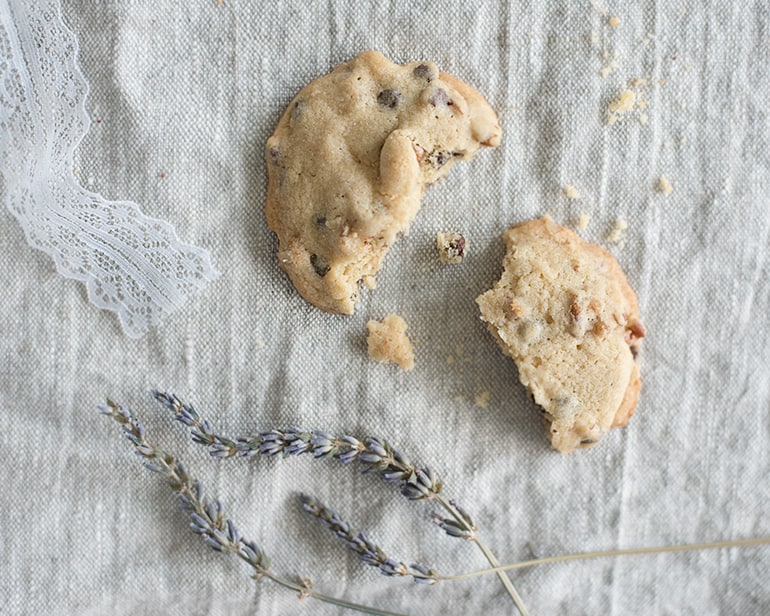 I really hope you enjoy these delightful cookies as much as we did!
What new items have you made recently? Have you tried any fun flavor combinations?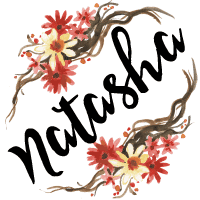 More Related Posts