This post may include affiliate links, which means I make a commission on purchased made through these links at no additional cost to you. Thank you for your support! !
Although I didn't post about it directly on The Artisan Life, many regular readers know that I recently appeared in Stampington's Willow and Sage Magazine! I'm a huge fan of the Stampingon family of publications, so I was thrilled with an editor from Willow and Sage reached out to me about including one of my essential oil "recipes" in the current issue. In spite of being a long-time fan, I hadn't realized that Stampingon has a curated online store where they sell not only their own magazines, but also kits, supplies, wearables, and more. When I learned this and was offered payment in store credit for the magazine piece, I jumped on the opportunity to do some shopping! As I wrote recently, getting craft supplies I want can be difficult in Hawaii, so I had a lot of fun shopping the Shoppe at Somerset, Stampington's store. So y'all know, this post does include affiliate links but it is not a sponsored post. I just wanted to let you know about Stampington's Shoppe at Somerset because several readers have mentioned they're also Stampington fans! =)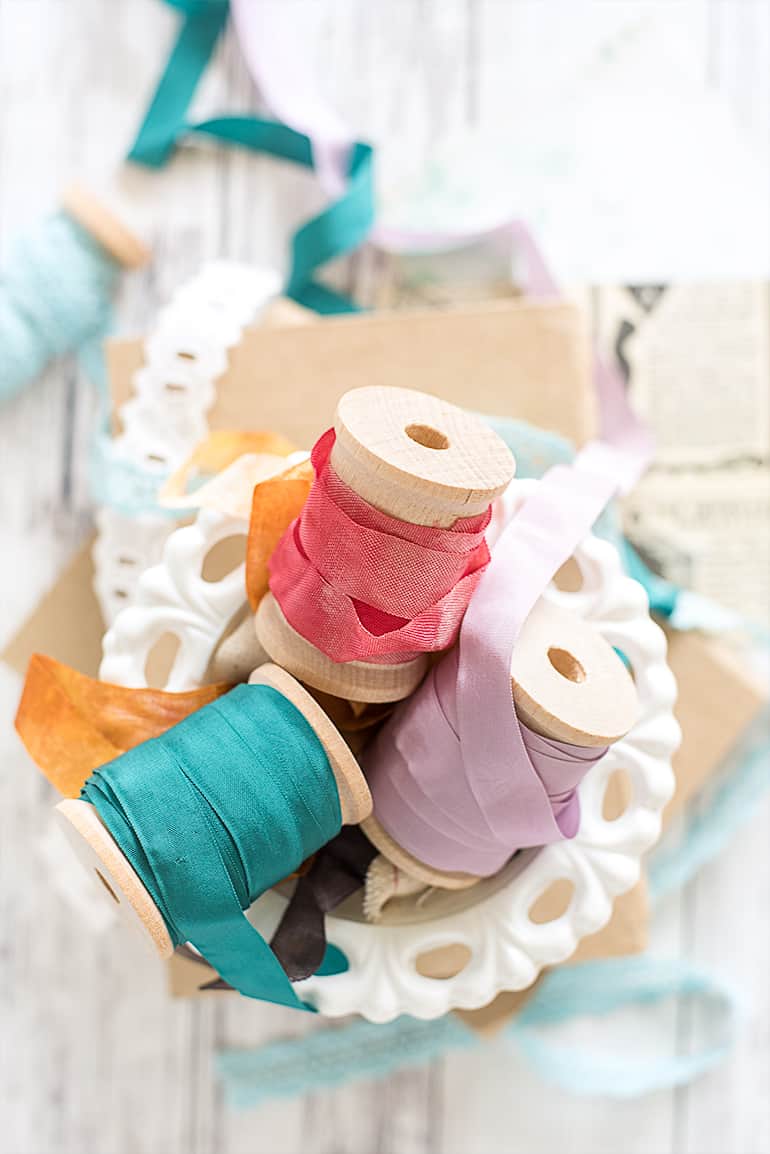 If you're an Artisan Life reader and you're not familiar with the Stampington family of publications, I hope you stop by online to check them out or visit the magazine section of a local book store! They publish on a variety of crafty and lifestyle topics. My favorite publications are Bella Grace Magazine, which focuses on "discovering the magic in the ordinary;" Greencraft Magazine, which I obviously enjoy because I love to upcycle;  and Sew Somerset because it's so neat to see people incorporate fabric and stitching into mixed media projects! Now let's move on to my cool crafting haul. 🙂
My box of goodies arrived literally an hour before we left for the airport and our month long trip, so I wasn't able to really dive into everything until our return. I did quickly unpack a few items to bring along as photo props, and I was surprised/delighted to see a baggie (a cute fabric bag, not a plastic bag) of extra goodies! The freebies included several pieces of colored ribbon, scraps of paper, and three stamped metal tags. One of the gifts, a piece of pink ribbon, provided an excellent pop of color in this photo of fresh blueberries from the neighbors in WV: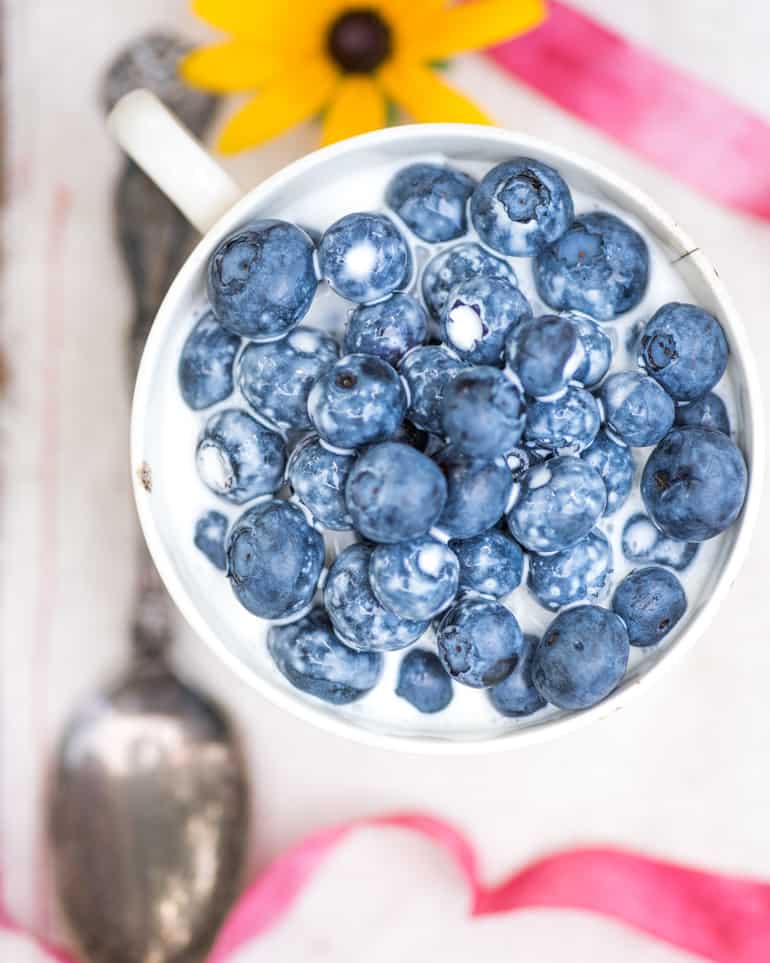 The bag, itself, also turned out to be a nice photo prop!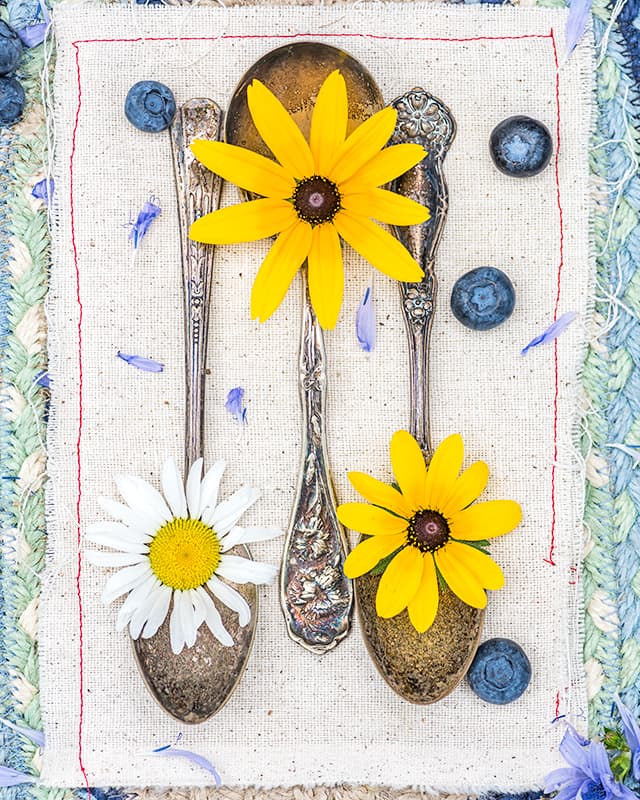 The Shoppe at Somerset is a fun place to browse because all the items are curated and fit the general Stampington "feel." It's a great resource if you enjoy mixed media, "altered" projects, stamping, natural materials, or a vintage vibe. If you've ever seen a Stampington publication you know what kind materials I'm talking about! I'm particularly excited about several paper maché boxes and small tins I purchased because they will be absolutely perfect for use with polymer clay.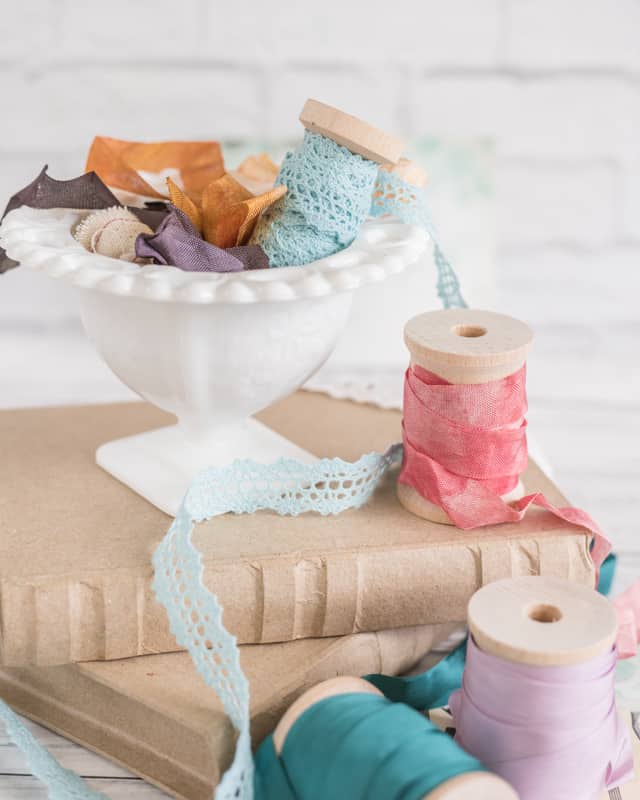 I also purchased both black and clear gesso for mixed media projects (my local craft store doesn't carry black gesso), several neat stencils, a wood burning kit my husband really wanted, a new Stazon black ink pad because my old one ran out and Stazon is awesome, and other various embellishments. I plan to head back to the Shoppe at Somerset for several Finnabair products soon because they're among the many things I can't find locally. 🙁
Now that I'm home, unpacked, and the laundry is finally all clean and folded, I'm really looking forward to playing with all my cool new craft supplies and sharing the results here on The Artisan Life soon! Between my Shoppe at Somerset selections and recent Mainland craft store haul, I have quite a few new supplies to play with. 🙂
Do you have any favorite online craft supply shops?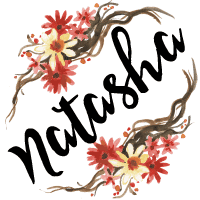 This post may include affiliate links. If you make a purchase using an affiliate link, The Artisan Life will receive a small commission at no additional cost to you. Thank you for your support!
SaveSaveSaveSaveSaveSave
SaveSaveSaveSave