This post may include affiliate links, which means I may make a commission on purchases made through these links at no additional cost to you.
I am surprised and humbled by the fact that a tutorial I wrote two years ago detailing how we made fabric covered hand fans for our DIY wedding remains one of my most popular posts. We actually still have a couple of these fans at home! While these fans are great, I made them by stitching through chipboard and even the wood fan handle, which isn't something everyone is able or willing to do! I can't blame anyone who doesn't want to put their sewing machine through that. That's why today I'm sharing a printable wedding hand fans tutorial that's more accessible! These fans are great for DIY weddings, cookouts, heading to the beach, and so much more. I hope you enjoy!
After I created the basic fan template, I got a little exited about filing it in with patterns! Even though I only show a handful of the patterns in the actual tutorial, there are many more options available as free printables. Here are all your choices:
There are the pictured topical patterns, some cute boho flowers, birds, and feathers, more subdued/traditional botanical patterns, and a couple cute illustrated nautical designs. The downloads are arranged the same way as the rows – the three options from the top row are saved together, the second row is a separate file, the third row has its own file, and the final two patterns are saved together. You can download your printable wedding hand fans for free from Google Drive right here.
 In addition to your printables of choice, to make these hand fans you will also need:
Paper cutter (optional but very helpful!)
Scissors
Glue and/or double sided tape (I used Tacky Glue and highly recommend it for this project)
Cardstock (I used extra heavyweight 140# cardstock I bought on Amazon. You can use 110#, but 140 is more sturdy)
Access to a printer
Wood fan handles or large tongue depressors (when I was making fans for our wedding I ordered this box of 100. They're a great deal!)
"bone" folder/creaser (optional but helpful!)
How to make your printable hand fans
1. Print out your fans! For the best results, I recommend just using the ink and selecting a "better" or "best" quality – they just won't look as nice if you try the fast printing.
2. Carefully cut around the outside edge of each fan, making sure you don't cut down the middle! To save time, use a paper cutter to cut all four sides, then scissors to carefully trim the corners. You can also cut everything by hand if you don't have a paper cutter. However you cut, try to cut along the black line, not outside it, for a cleaner appearance.
3. Fold the fan in half along the center line. Make sure everything is lined up, then crease it several times either using a bone folder (they're typically not made from bone anymore, that's just what they're called!), a fan handle, or even your thumbnail. If needed, trim things up a bit so they edges and corners match well.
4. Open the fan back up and decide how you want your handle to be positioned. If you'd like, you can grab a ruler and pencil and mark the exact center, or you can just eyeball the placement.
5. Lay a bead of glue all the way around half of the fan and the top inch and a half or so of both sides of a wood handle. Add another spot of glue in the center of the fan to help it hold together.
6. Carefully position the wood handle then fold the fan closed. Gently but firmly press everything in place a couple of times. If you'd like, you can also press the fan under a book to help everything hold together. I really love Tacky Glue because it has a high initial tack that helps hold everything in place without excessive pressing.
7. Repeat steps 1-6 many times as necessary. =)
Although it gets a bit boring, if you have lots of fans to make things go more quickly when you create them assembly line style. In other words, print all the fans, cut all the fans, fold them all, etc. Like I said, it's a bit dull, but just throw on your favorite movie or podcast and you'll save a lot of time if you make like this instead of one at a time!
If you're looking for more DIY wedding tutorials, please check out my DIY wedding resources tab! You'll find all my wedding tutorials and DIY wedding advice posted there. Just like these fans, many of the tutorials are great for parties, cookouts, family gatherings, and all sorts of non-wedding occasions, so I hope you enjoy. =)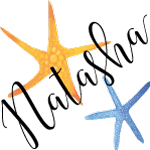 Disclaimer: This post may include affiliate links. If you make a purchase using an affiliate link, The Artisan Life will receive a small commission at no additional cost to you. Thank you so much for your support!