This post may include affiliate links, which means I make a commission on purchases made through these links at no additional cost to you. Thank you for your support! !
If I could create a business around giving things away for free, I would. I'm convinced it's possible with the internet, but that you probably have to see way more traffic than I do. Until that day, I just have to be content with giving away as much as I reasonably can!
In addition to giving things away, I'm also enthusiastic about making things. As many readers know, we did almost everything for our wedding ourselves, including the food! We didn't actually use napkin rings (you can read about the flatware packets we used and how to make them here), but if we had I'm sure we would have made them. Today I'm celebrating the launch of brand new spring/summer wedding items in my Etsy shop by sharing a paper napkin ring printable for everyone! These floral napkin rings would, of course, be cute at showers, brunches, or basically any time you want to create a pretty table. With soft colors and a tropical vibe, they're lovely but don't steal the show. They're also super easy to make!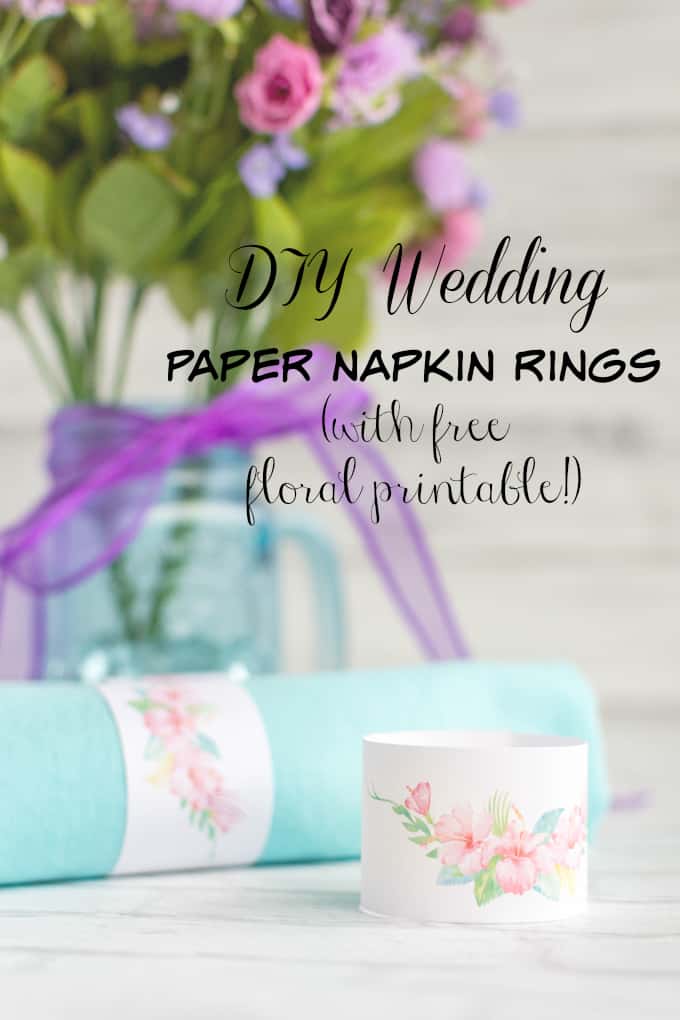 Supplies needed to make your own paper napkin rings
Napkin ring printable (see notes below!)
Paper cutter (I use this one)
Tape – washi tape is cute, but just regular clear tape will work
Scissors
An empty paper towel tube, toilet paper roll, 1.5″ diameter PVC pipe, or other cylindrical object of an appropriate diameter
The napkin ring printable sheet has four bands per 8.5×11″ page, so you'll need to print one page for every four guests. The napkin rings look best when printed on a lightweight cardstock or premium paper (plain paper is too flimsy and heavy cardstock prefers to bend instead of curve smoothly). I used this 67 lb vellum bristol for the pictured napkin rings. It is a bright white and has a pleasant texture. Fine resume paper would also work well and might be more easy to find locally.
Additionally, the crop marks on the printable make the napkin ring band 7.5″ long. For paper napkins without cutlery inside, you may need to trim .25-.5″ off each side to prevent excessive overlap. The 7.5″ length is great for large dinner napkins and napkin rolls with cutlery.
To download the printable napkin bands, just check them out in my Selz store!
2017 update! While you're there, you might also enjoy these printable hibiscus table numbers. I used to only only offer them for sale, but I've turned them into a freebie!


How to make paper napkin rings
1. Crop your napkin bands. I find it easiest to cut the long edges so that a sliver of the black crop mark is still visible and then make the short cuts right on the inside edge to remove the marks and cut the bands to size. Just see the images below!
Crop the top of a band.
Then crop the bottom, leaving a sliver of mark visible.
Use the inside edge of these marks to crop the napkin bands to length, or simply cut them to length using the ruler on your paper cutter
2. Cut a 1.5″ piece of tape. It's much nicer looking if you cut washi tape with scissors instead of ripping it!
3. Wrap a band around your tube (I use PVC pipe in the example, but a toilet paper roll or paper towel tube will give you a slightly narrow napkin ring). Make sure it's snug, but not overly tight, then tape the end down with a pre-cut strip of wash tape.
4. Slide the napkin ring off the cylinder and give it a test with one of your napkins! It's always best to test one out to ensure the fit works for you before making all of them.
5. If needed, select a slightly larger or smaller cylinder to better suit your napkins, then keep cutting and taping until you have enough napkin rings.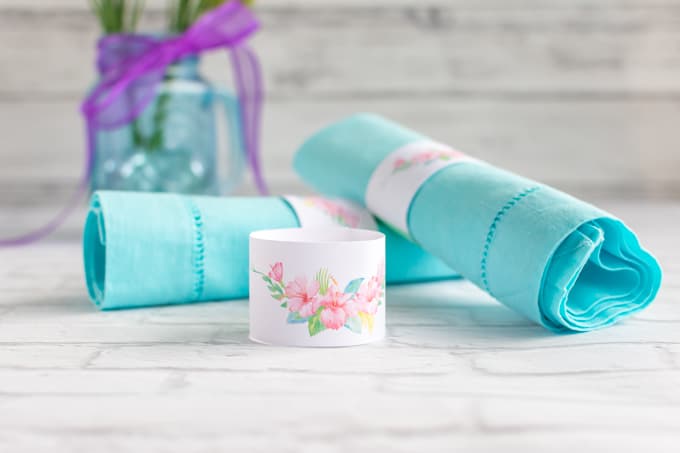 6. Enjoy your beautiful new napkin rings!
These napkin rings match new products I'm working on, such as printable table numbers and escort/name cards. The table numbers are already live in my shop!  
Please visit the wedding printables section of my Selz shop for so many more fantastic free printable DIY wedding goodies!
Because cutting individual pieces of washi tape gets a bit boring, I'm thinking of sharing a tutorial on how to make your own "pre-cut" washi tape pieces I've created a tutorial on making your own washi tape "stickers!" They're not only handy for projects like this, but also for planners and scrapbooking!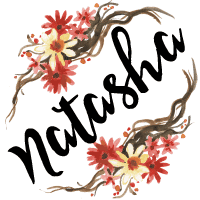 Disclaimer: This post may include affiliate links. If you make a purchase using one of these links, The Artisan Life will receive a small commission at no additional cost to you. Thank you for your support!