This post may include affiliate links, which means I make a commission on purchased made through these links at no additional cost to you. Thank you for your support! !
It's May again, and that means graduation season is here!
Each spring my ribbon lei tutorials are among my most popular posts, so this year I decided to create a free Hawaiian ribbon lei making online class! As I mentioned a couple of weeks ago, I'm in the process of re-focusing my blog, so creating a new free course that reflects the type of content I post regularly has been on my to-do list. Demonstrating how to make a ribbon lei seemed like the perfect opportunity to create a new, crafting-based class and I'm super exited to launch it today! I've previously posted a braided ribbon lei tutorial and DIY double ribbon lei, so this year I want to share how to make a loopy ribbon lei. This lei is more substantial than a braided lei, and it's great for graduation because it's easy to use multiple colors of ribbon. The class is completely free and shows you, step by step, how to create a lei like this from just a few dollars worth of materials: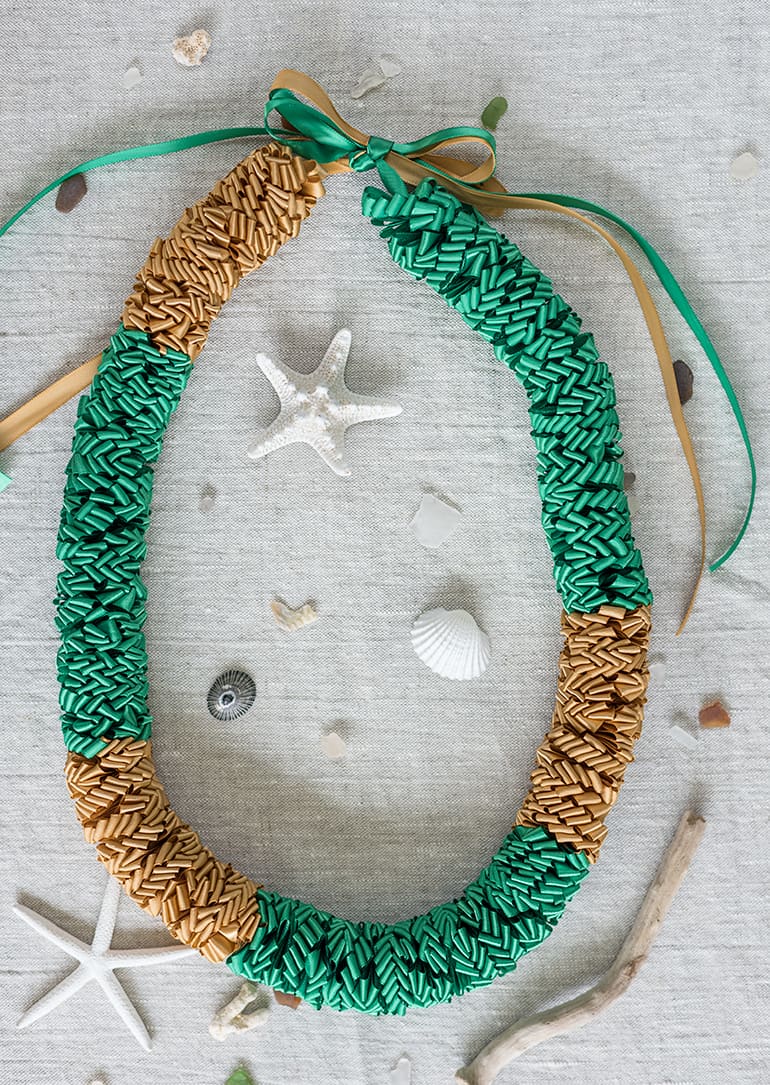 If you think you might interested in learning how to make this lovely style of ribbon lei, I encourage you to check out the quick intro video:
This class is totally free – you don't even need to create an account like with the free links I offer for Skillshare classes! It's hosted by Teachery, the same platform you're already familiar with if you've taken one of my other courses.   2018 UPDATE: I've moved the class to Skillshare! You can still sign up completely free either with this link for free enrollment in just the loopy ribbon lei class or by signing up for two free months of unlimited Skillshare using this link.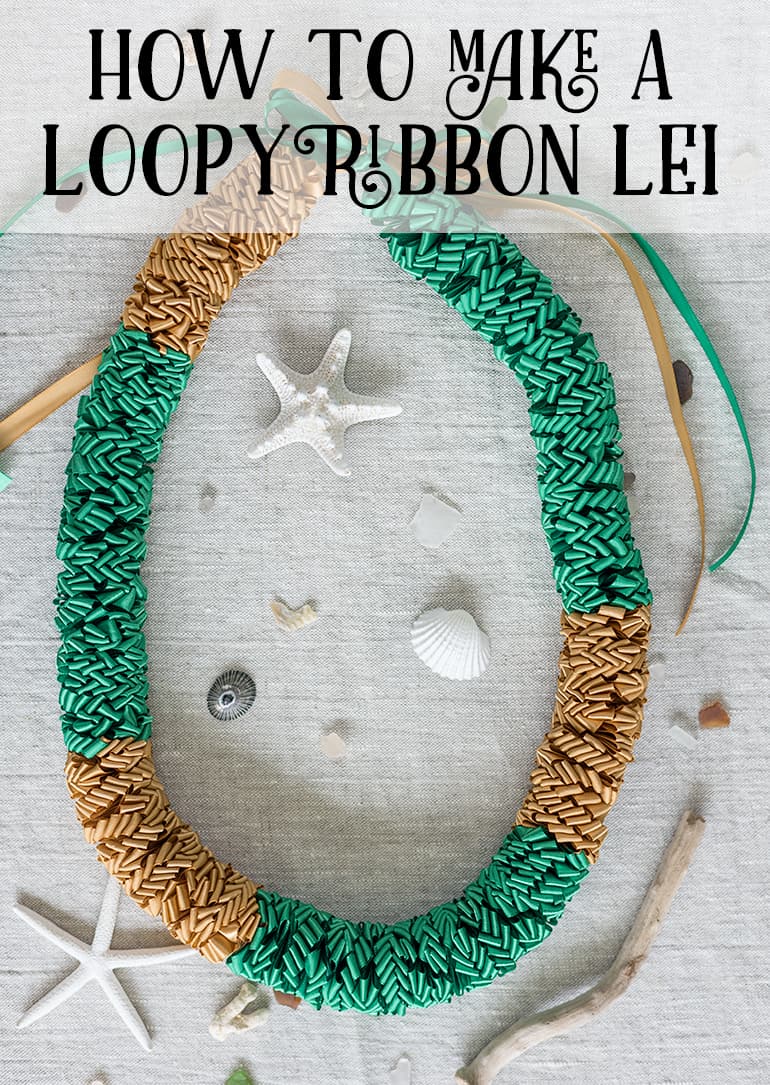 Here's a shot of me wearing the completed lei (oh, my "lovely" yellow walls!)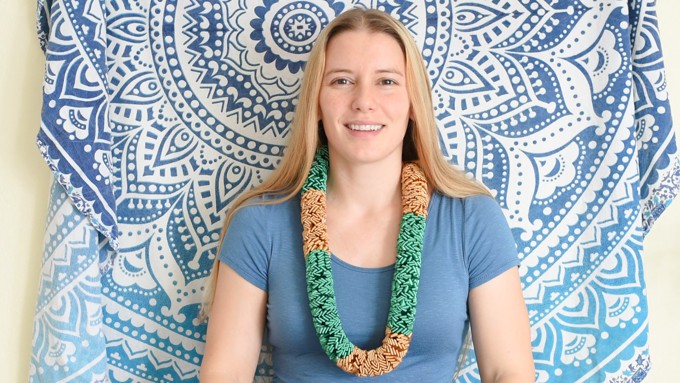 If this isn't quite the lei you were looking for, I have several other lei tutorials!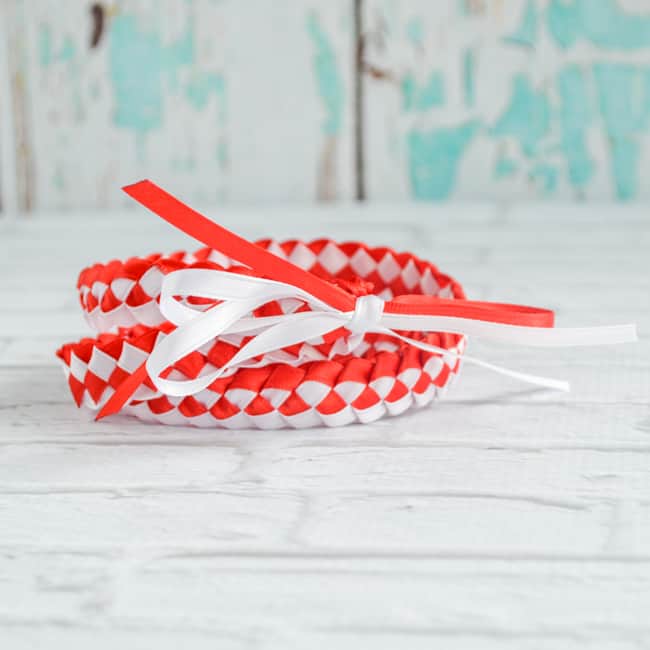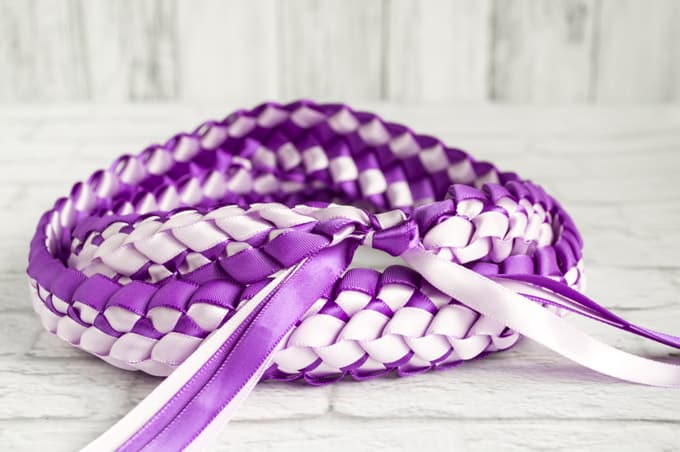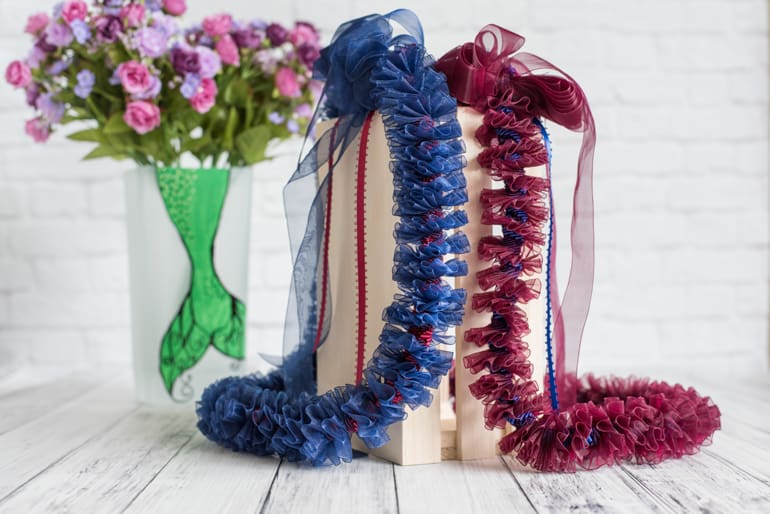 I really hope to see you over in the loopy ribbon lei class soon! I'm also planning several other fun, summery/tropical crafting classes, so keep an eye on your Friday newsletter in the weeks ahead to know what's coming next!
Are there any particular crafting topics or lei styles you'd like to see in future classes?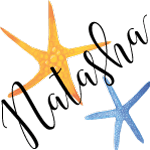 SaveSave
SaveSave
SaveSaveSaveSave