This post may include affiliate links, which means I make a commission on purchased made through these links at no additional cost to you. Thank you for your support! !
Woot woot! My first new Skillshare class in a year is live!!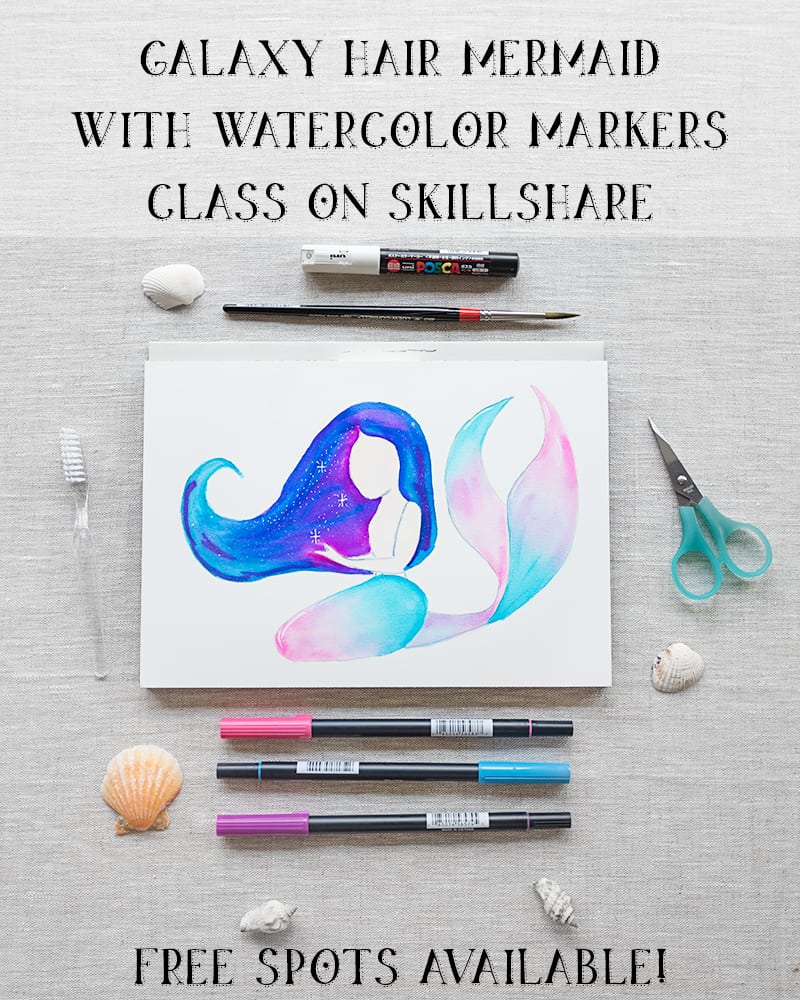 I already wrote all about the class last week, so please stop by this post announcing the class if you want to know more. Or, of course, you can just stop by How to Paint a Galaxy Hair Mermaid with Watercolor Markers over on Skillshare!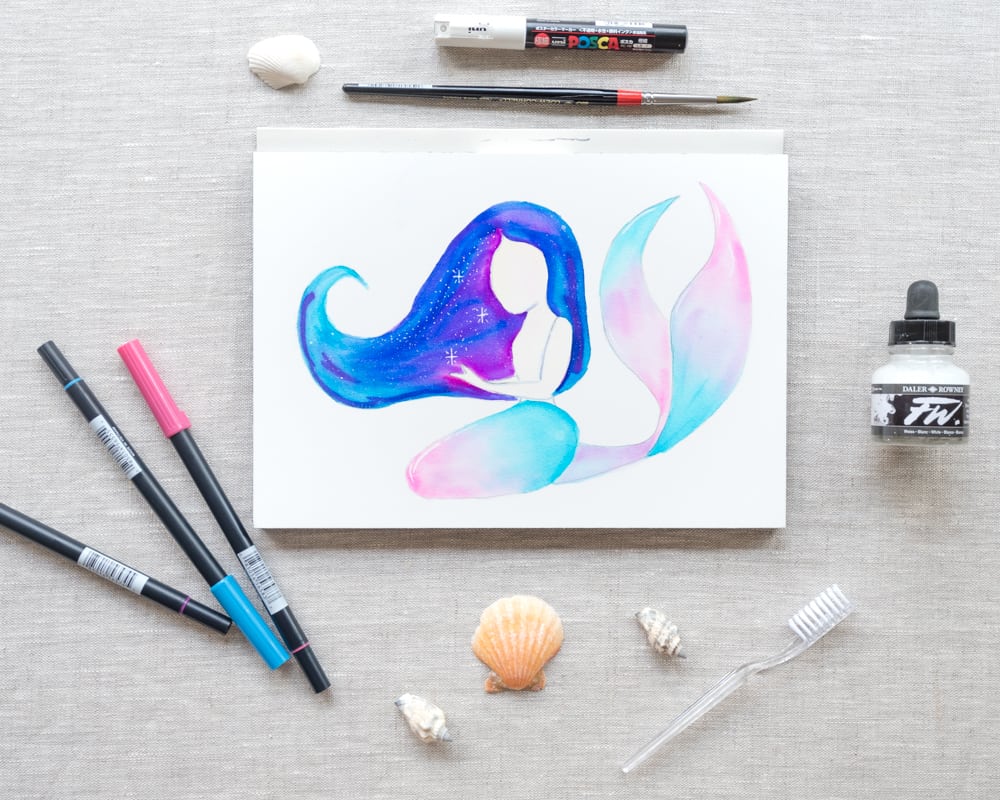 As promised I have some free signups available for bog readers! I have a total of 20 free signups available. To snag one, if a spot is still available, simply follow this link. You'll be able to enroll in the class for free, but not watch any other Premium Skillshare classes without a membership. I really recommend that you follow this link, instead, and sign up for a two month free trial of Skillshare. If you enroll in a free trial membership, you'll get two months of unlimited access to all Premium classes and I will receive a small commission that helps me continue offering classes and tutorials!
If mermaids or markers aren't your thing, I have a shorter video tutorial on painting a simple night sky with mountains ready to publish soon, so please stay tuned!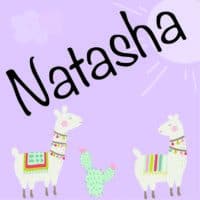 This post includes affiliate links. If you make a purchase using one of these links, The Artisan Life will receive a commission at no additional cost to you. Thank you so much for your support!
SaveSave