These DIY pineapple bookends are so ridiculously easy to make and look fabulous on your shelf!
I've been wanting to make my own pineapple bookends since forever. Last fall, my in-laws held an early first birthday party for our daughter. They're Miami Cubans and our LG was born in Hawaii, so there was a tropical theme. I immediately knew I wanted to turn some of the plastic pineapple tumblers into bookends, so I brought a couple home.
Today I'm showing you how to turn cheap plastic pineapple cups like you can find at the party store into classy looking, and functional, gold pineapple bookends!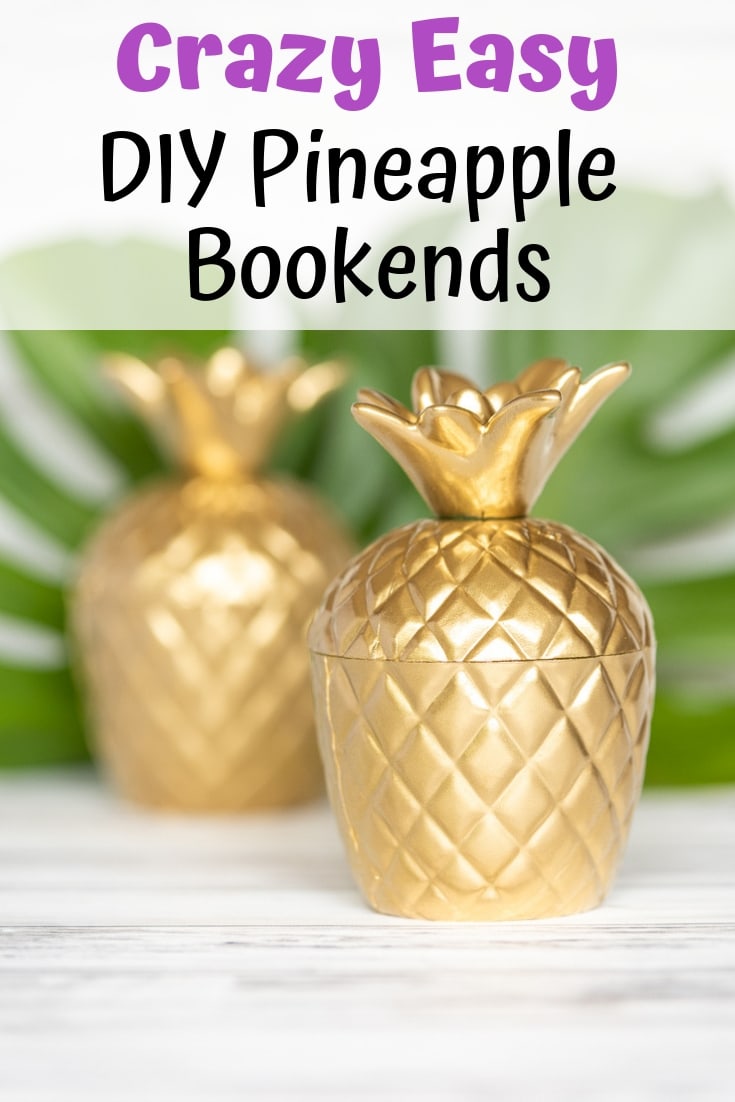 [continue reading…]