If you need a frog toy for the frog obsessed toddler in your life, you've come to the right place!
My daughter has recently become fascinated by frogs. She loves finding the frogs in her books, pointing, and proclaiming "nana!" (She's bilingual and, like most little kids, doesn't say the letter r. Frog in Spanish is rana, so nana is her word for frog.)
As part of our Montessori-inspired philosophy of parenting, we try to "follow the child." In other words, we watch for her natural interests and explore them. This has me looking for frog books and toys for toddlers! Today I'm sharing my top picks with these best frog toys for toddlers. I hope you enjoy!

This post includes affiliate links, which means I may make a commission on purchases made through these links at no additional cost to you.
Stuffed frog toys
Our LG also loves stuffed animals, so naturally I started by looking at stuffed frog toys!
When buying a stuffed animal for an energetic toddler, it pays off to go with a trusted brand that you know will last. Two of my favorite stuffed animal brands (both for overall quality and their softness!) are Jellycat and Aurora. Luckily, both have cute stuffed frog toys!
This Jellycat stuffed frog looks so super fluffy! My daughter started pointing excitedly at my computer screen and shouting "nana!" when she saw it.
Aurora also has several stuffed frogs to pick from!
For a more realistic stuffed frogs (and realistic stuffed animals of all kinds), Wild Republic is always a great choice!
Frog toys for toddlers
This ball from Hape has several animals, not just frogs, on it. I know a lot of toddlers love balls and I appreciate that this ball is only 4.5 inches and perfectly sized for little hands!
Maybe this MAM frog teether isn't quite a 'toy,' but I still wanted to include it! Whenever her gums are hurting, LG still loves her teething rings. Sometimes even when I can't see a tooth coming in, I'll hand her a teether if she's cranky and it almost always does the trick for at least a few minutes!
For the serious frog lover you want to spoil, this frog rocker would be so much fun!
It isn't available on Amazon at the time of writing so I don't have a cool image for you, but the Bright Starts Pop & Giggle Pond Pal looks like it could be a lot of fun! We generally don't buy many electronic toys, but I like that this one has other features besides just talking. If we see it on a Target run, we may have to pick it up!
The Bright Starts Bop and Giggle Frogs also look like fun for younger toddlers, even if you don't have the sounds on. Again, it's not available directly from Amazon at this time, but if you follow the link you can see if it's in stock at your local WalMart.
Frog bath toys
When it comes to bath toys, I always try to go with brands I trust because too many cheap bath toys are made with vinyl containing PVC.
According to experts, PVC is not safe at any point in its lifecycle. Manufacturing and disposing of PVC releases hazardous chemicals, so it's important to avoid products with PVC whenever possible for adults and children, alike.1
These Haba squirting bath toy frogs would be great in a bath, pool, or water table!
It isn't available on Amazon, but Haba also has a finger puppet frog in a boat bath toy.
This floating bath frog from Hape looks like another winner! It's definitely on our wishlist. I've never been disappointed with a toy from Hape.
Wood frog toys
As regular readers know, I'm a huge fan of wood toys! You can read more about my favorite non-toxic wood toys for toddlers if you'd like to see some of our LG's top picks!
I was so thrilled to find a couple frog toys from Hape, one of my favorite wood toy brands!
This wood frog pull along toy opens and closes its mouth as your little one pulls it across the floor!
This wood frog puzzle would be a great choice for an older toddler.
To make a puzzle more engaging, demonstrate its use a couple times, but store the pieces in a basket or tray next to the puzzle frame. When a puzzle is already completed and sitting on the shelf, it isn't as enticing! I started using this trick with LG's wood stacker toy and it was incredible to see how much more she uses it now. It's like she can't help herself – when she sees the rings aren't on the spindle she has to stack them!
Haba, another one of my favorite toy companies, also has frog toys for toddlers! I went ahead and included a clutching toy because my toddler is shaking a rattle around right now (literally she's sitting beneath my desk with it as I type this.) I think she enjoys 'smash and bang' type toys as a toddler far more than she did as an infant.
This wood frog puzzle would be fantastic for an older toddler, especially in a Montessori home. It has five layers showing the lifecycles of a frog!
Frog books for toddlers
Books are how LG discovered frogs, so I had to include a section of frog books for toddlers.
Plip-Plop Pond! is a favorite at our house. It's an Indestructibles book, which means it can go in the bath, too! It has no words, but the frog appears on every page so I think of it as the narrator.
Tip: If your Indestructibles have gotten all wrinkly, check out this post with info on how to get your Indestructibles to be flat again!
I Love Frogs is a more realistic book, which makes it great for Montessori households.
Tadpole to Frog is best for older toddlers and preschoolers. It's another frog item that would be a perfect fit for Montessori homes!
Frog board books for toddlers
One of these board books has flaps that lift, and another is 'slide and seek' to help keep your toddler engaged!
The book that started the frog craze for us was the board book version of Brown Bear, Brown Bear, What Do you See? It was a shower gift and has been a favorite of LG's since she was a newborn.
More frog things for toddlers
So…I came across more cute frog things for toddlers that aren't actually toys, but I had to share!
These frog rain boots would be so perfect for stomping puddles and actually looking for frogs outside!
We've owned a pair of Yalion slippers and they held up remarkably well. I had pretty low expectations for the price, but they were outgrown before they were worn out! They received a lot of complements, too. They're best for beginning walkers and young toddlers, but would make a nice pair of house shoes for over toddlers.
I can't get over how cute this hooded frog bath towel is! We still use hooded towels with LG so this one is going on my Amazon shopping list!
As regular readers know from posts like this one on our favorite non-toxic sippy cup alternatives, I love finding stainless steel drink and dish ware for toddlers! I can't believe I'd never seen this line of stainless dinnerware for toddlers before I started looking for frog dishes!
As we grow closer and closer to toilet learning, I've been wondering about how things will work when she needs to 'go' when we're away from home. This folding toilet seat might be the answer!
I truly hope you and your little one enjoy this collection of the best frog toys for toddlers! Please let me know if you have any frog toy favorites I've missed. I need to check them out for my girl!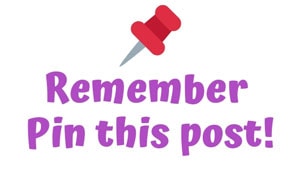 Don't lose track of this post! Pin it now!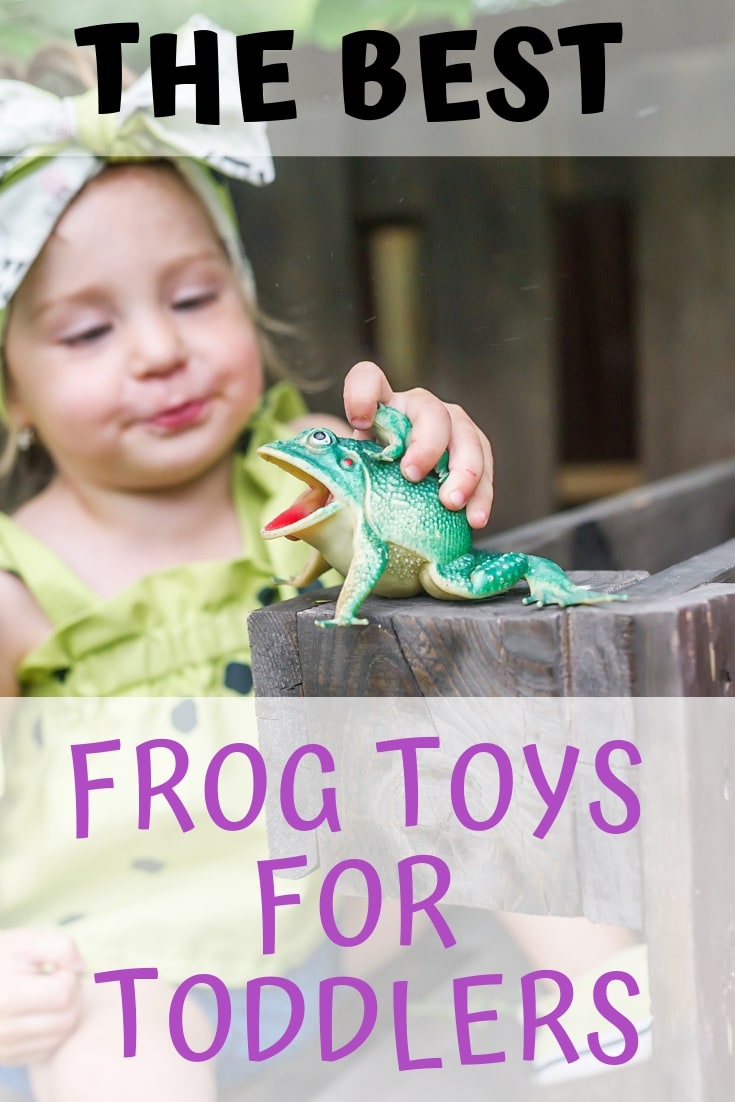 More toddler toy & gift ideas
Toddler-approved indoor gross motor toys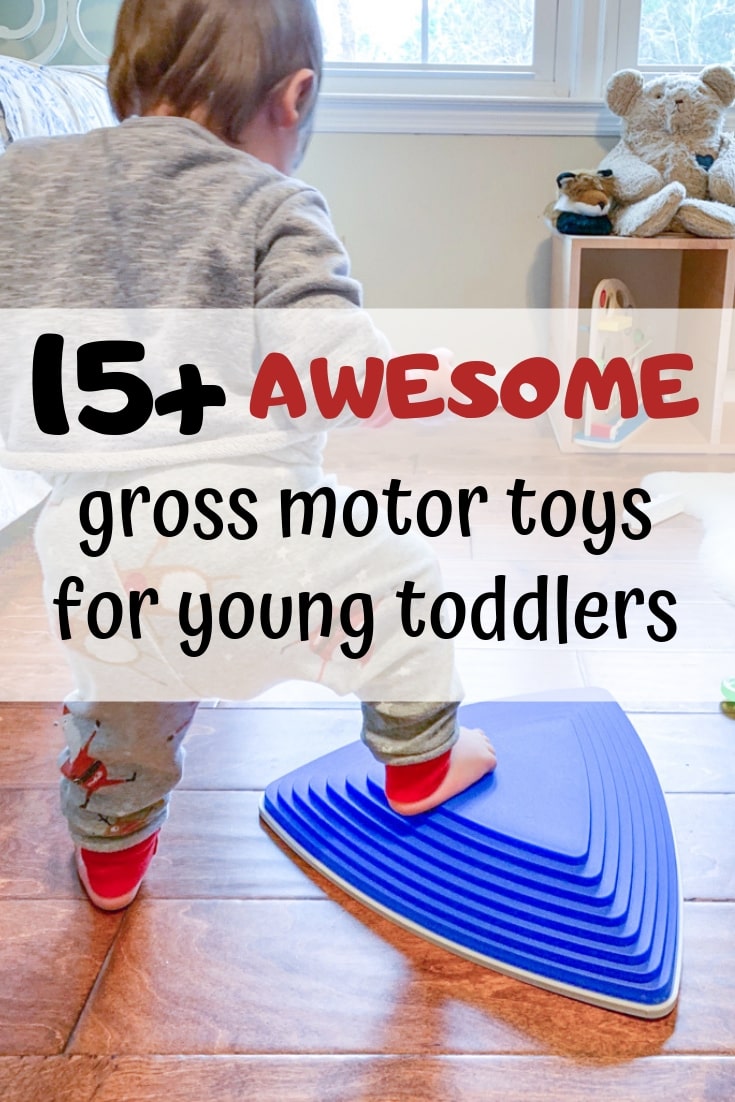 The best wood toys for toddlers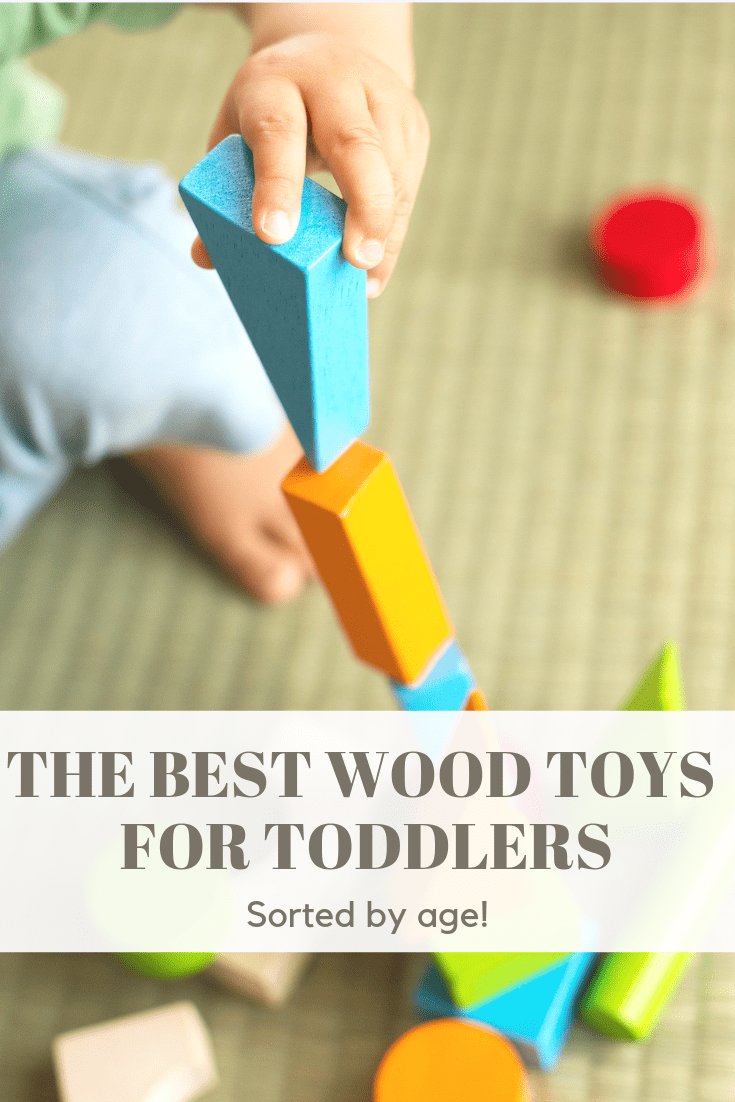 Non-Toxic sippy cup alternatives for infants and toddlers