This post may include affiliate links, which means I make a commission on purchased made through these links at no additional cost to you. Thank you for your support! !
I've had to throw away or donate many items as we prepare to move. Some of them were easy to part with and I felt great about sending them on their way so other people could enjoy them. Some items were much more difficult to get rid of, particularly things that I actually use but that couldn't be reasonably donated. Donating a half full container of craft paint just doesn't make sense! Prior to disposing of them, I've tried to use up as many of these consumables as possible, and that's how the idea for this mini galaxy painting tutorial was born!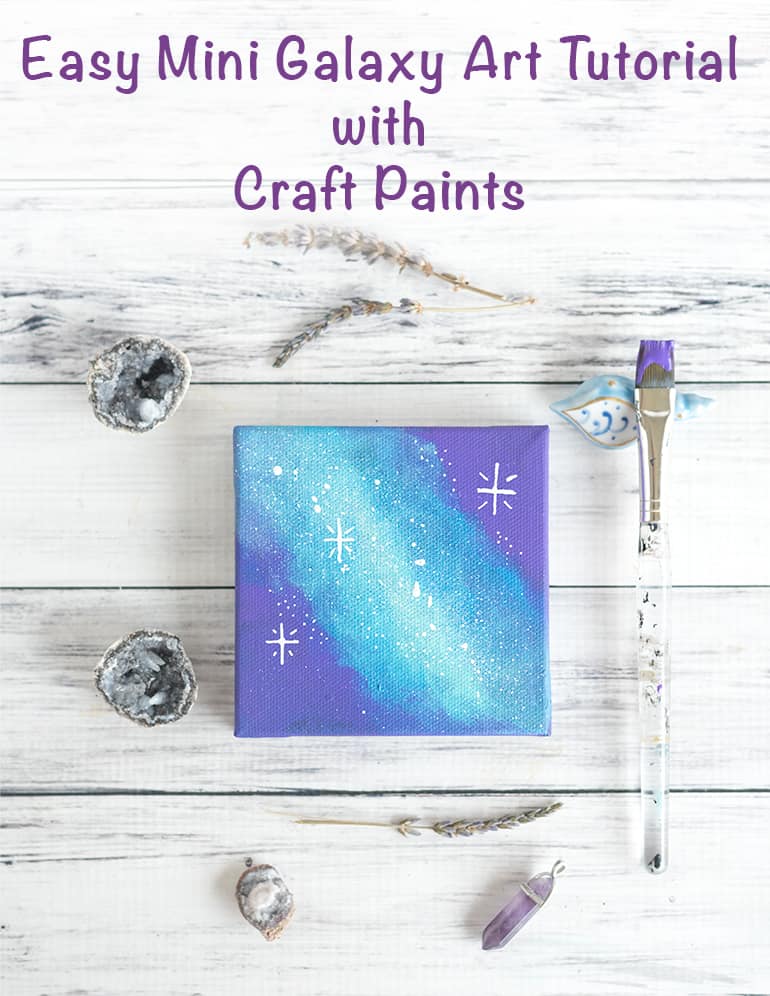 A while ago I shared a wood slice galaxy painting, but today's painting is a little easier to display because it's on a mini canvas. The small canvas size makes this project unintimidating and perfect for people who aren't sure if they "can" paint! (Spoiler alert, the answer is yes, you can paint this).
Materials needed for a mini galaxy painting with craft paint
A small canvas. A 3×3 or 4×4 works just fine, but a little larger works, too. For a freestanding piece, use a stretched canvas (the type with a wood frame) instead of a flat canvas panel.
Foam brushes and/or pouncers
Craft paint. I used black, white, purple, aqua, and blue. Your galaxy can be whatever colors you'd like!
An old toothbrush or non-foam flat paintbrush (an old toothbrush makes finer star splatters. I always keep at least one old toothbrush on hand for art!)
An ultra fine white Posca pen, whiteout pen, or something similar. You could also use a very small paintbrush.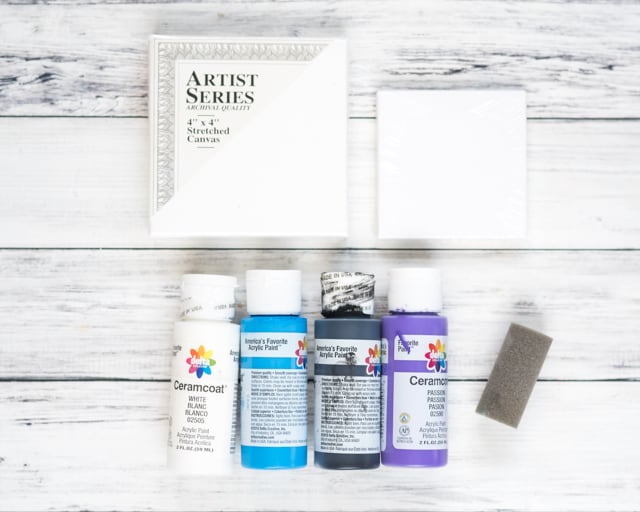 Mini galaxy painting tutorial
Begin by painting your entire canvas black, including the sides and top. When I took acrylic painting classes, the teacher was always reminding us to make sure to paint the sides, too, for a nice, finished look!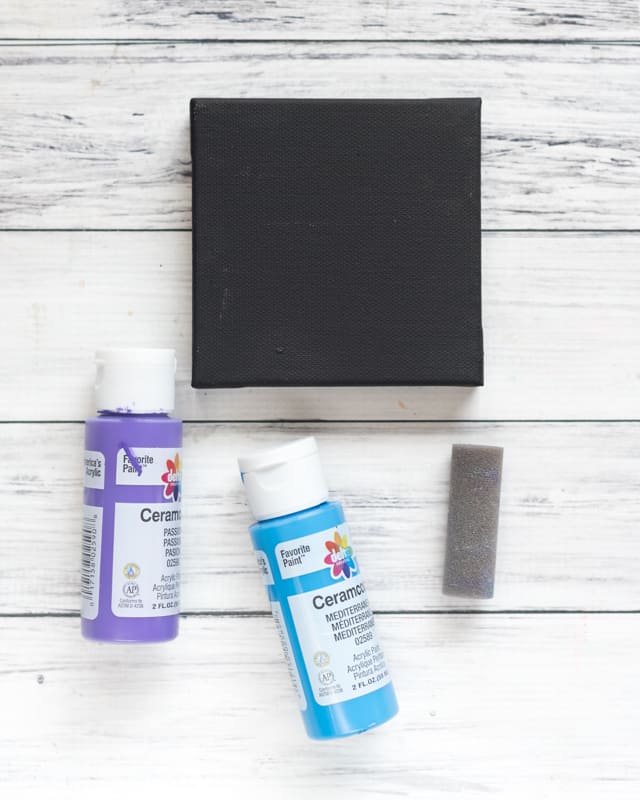 After the black is dry, begin adding your other colors. Keep the middle light and the outside darker. I like to run my 'galaxy' from corner to corner across the center of the painting, but you can make a spiral or wavy galaxy. Don't be afraid to add multiple coats of paint to achieve the look you desire. I started with purple and bright blue: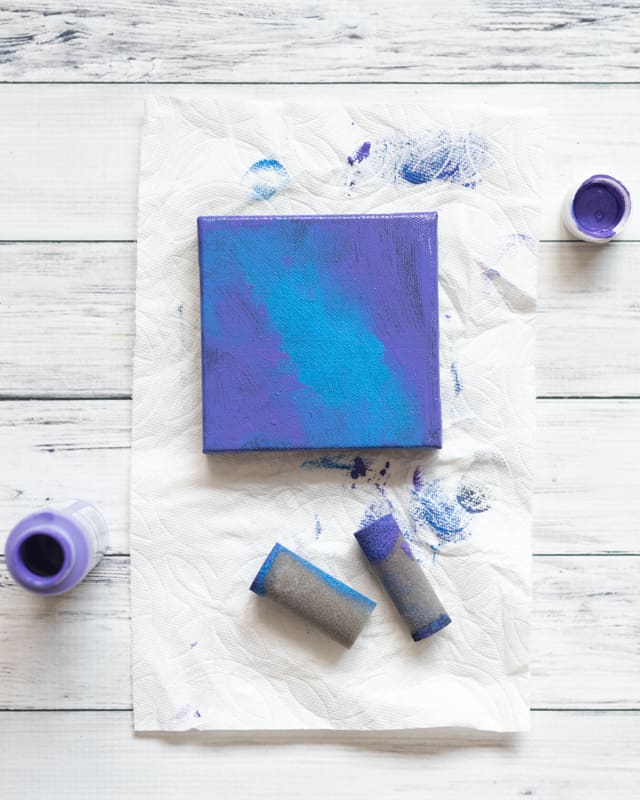 Then I came back with aqua plus more purple and blue: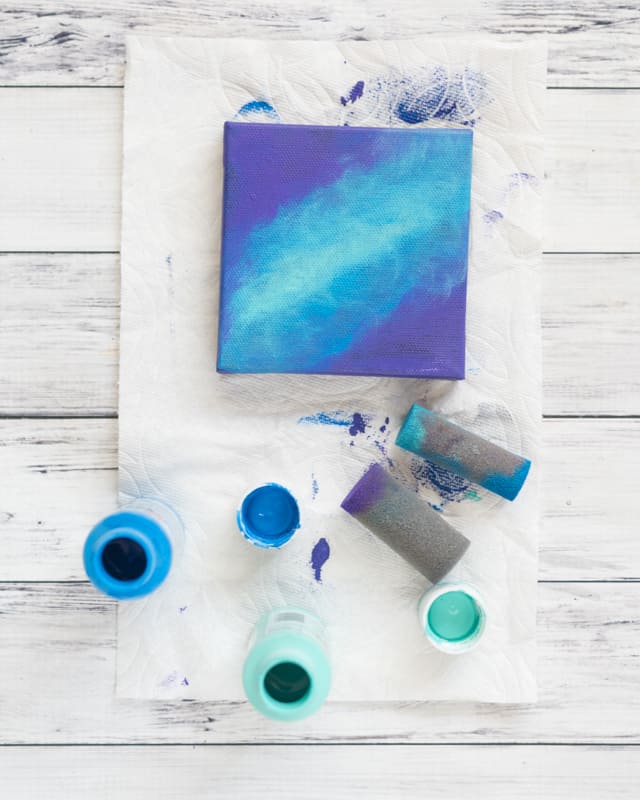 Once the paint is dry, cover the outer, dark portions with paper or paper towel (protect your work surface, too!). Dip the bristles of your toothbrush or flat paintbrush in white paint and run your thumb across the bristles to make little splatters of white paint stars. You may want to practice this on a piece of paper first if you've never tried it before. Gradually move the pieces of paper towards the outer edges of your canvas, adding a few more stars each time. This gives you the look of a night sky with stars all over, but a concentration in the middle for a galaxy. Here's a photo of the Milky Way galaxy I took a while ago to demonstrate what I mean.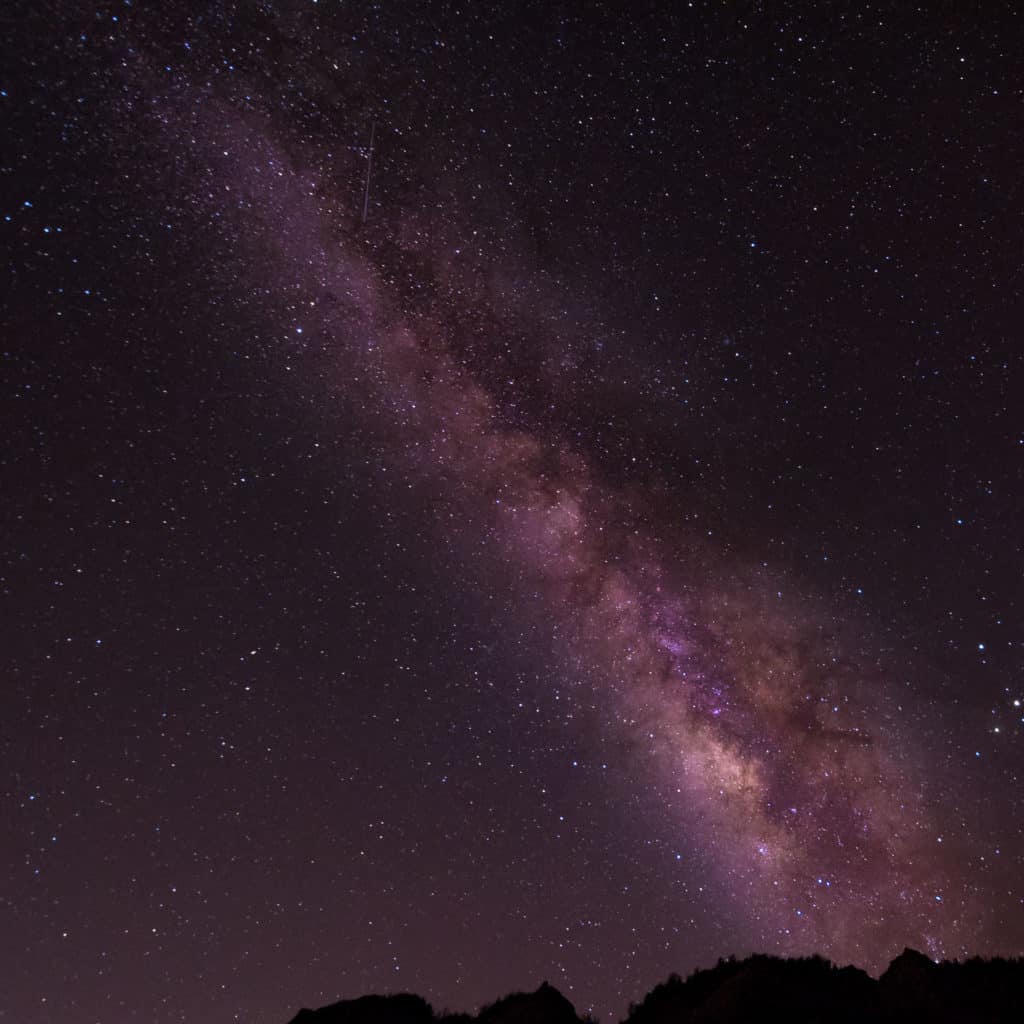 I find it easier to get a fine mist of 'stars' with a toothbrush and usually get larger dots of paint with a paintbrush. I used the paintbrush down the middle for a concentration of stars: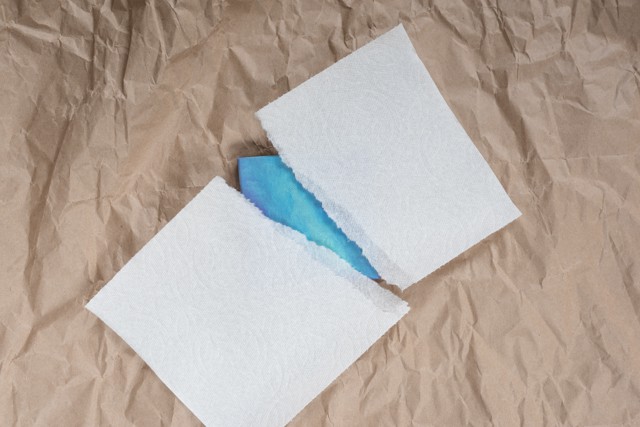 Then a toothbrush for a finer application of paint as I moved the paper towels out: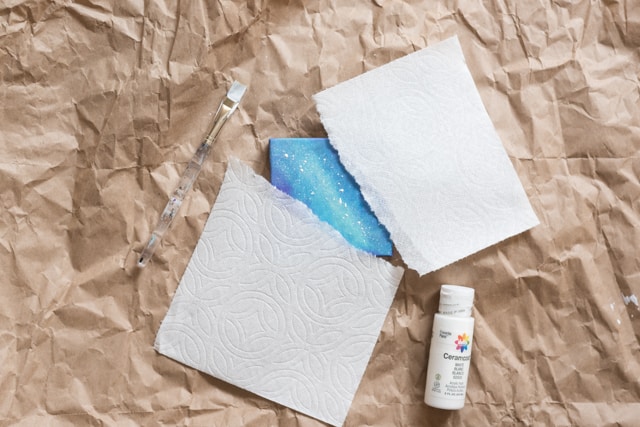 Use your paint pen or a very small paintbrush and white paint to add a few larger stars. I like to make a + shape and then add smaller lines in, as shown below. You can also dot in a few more 'basic' stars if you see anywhere that needs it. You might want to make your stars a little smaller – I made mine very large so they'd be easier to see for the tutorial.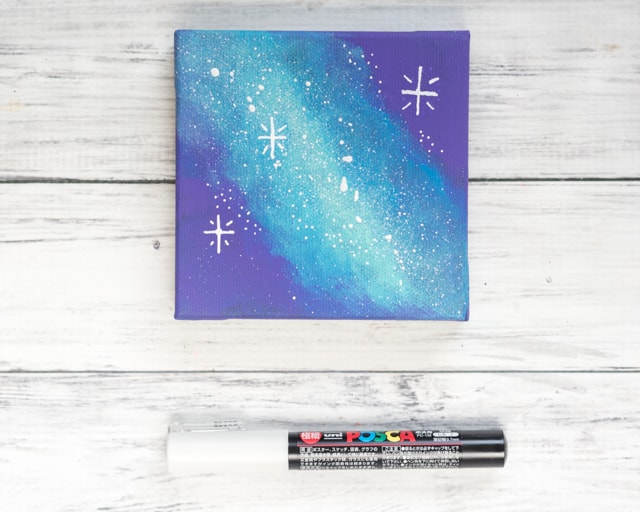 Enjoy your fun new mini galaxy art painting! Canvases like this can stand on their own or on a small easel. Place it on your desk or dresser to add a bit of fun to your day!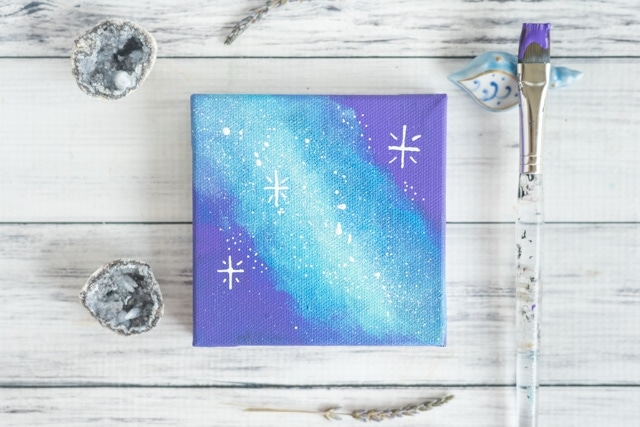 Although I've studied acrylic paints a bit, watercolors are my true painting love. Fortunately, I do not have to dispose of my watercolors prior to moving – hooray! Would anyone be interested in seeing a watercolor painting tutorial? Maybe for a galaxy? Or something else? Please let me know!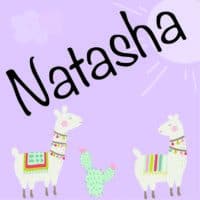 Disclaimer: This post includes affiliate links. If you make a purchase using one of these links, The Artisan Life will receive a small commission at no additional cost to you. Your support allows me to stay home with my baby girl during this important stage of her life – thank you so much.
SaveSave
SaveSave
SaveSaveSaveSave
SaveSave